Hello Value Investing Students, Alumni, and Friends,
Welcome to the Benjamin Graham Value Investing Program website!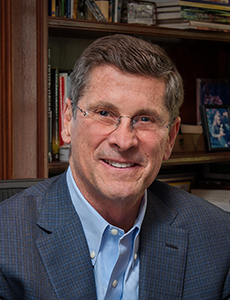 Value investing is a time-tested and proven investment methodology which focuses on determining the intrinsic value of a company based on its current and historical financial statements. An investment is worthwhile only if there is a strong set of competitive advantages within the business and if a significant margin of safety exists between the company's intrinsic value and its current market price.


Founded in February 2018 by Andrew Atkeson, Humberto Merino-Hernandez, and myself, the Benjamin Graham Value Investing Program gives undergraduate economics students an exceptional education in finance and investing.  With a track record of outstanding course evaluations, program instructors – the three founders plus Simon Board, the first holder of the Benjamin Graham Centennial Chair – teach students to understand the fundamentals of value investing from both a technical and a historic perspective, and to develop the positive behaviors and mindset that will enable them to flourish as they begin their careers. A key strength of our program is its intensive focus on real-world experience and our collaboration with leading firms and practitioners.  These range from program alumni to highly successful investors who have much practical insight to share with our students.  Students who complete the concentration will be well-prepared for a wide range of careers in which they will need to assess investment opportunities, as evidenced by the superior job placements of recent graduates.
With this year's successful return to in-person classes after two years of virtual instruction, I wanted to share our fourth annual Benjamin Graham Value Investing Program newsletter, which may be accessed through the side bar on the right. This year's newsletter highlights program alumni, includes interviews with guest lecturers, and spotlights the important contributions of our program co-founder Humberto Merino-Hernandez.
I hope you are as encouraged as I am by our program's ever-growing strength, as reflected in the diversity of our incoming cohort and recent career placements. Of course, we could not have done it without the engagement of the value investing community combined with our students' hard work and dedication.  I'd like to thank you for being a part of our value investing community, and hope you enjoy learning more about our program as you click through the information on our website. With best regards, William E. Simon, Jr. Adjunct Assistant Professor and Co-founder, Benjamin Graham Value Investing Program
Program Co-founder Meets Warren Buffett
In December 2018, Professor Bill Simon, co-founder of the Value Investing Program, had the honor to meet super-investor Warren Buffett at his office in Omaha, Nebraska. Here, Mr. Buffett is seen holding the 2018-19 UCLA Value Investing Program t-shirt before their dinner together. On the right is the letter Mr. Buffett wrote Professor Simon on receiving the news that the Value Investing Program had been named for Benjamin Graham, Mr. Buffett's mentor. The Program could not be more pleased to have the encouragement of Benjamin Graham's most extraordinary student.
Value Investing Program Summary
The Benjamin Graham Value Investing Program is intended to prepare undergraduates for a wide range of careers in which they will be faced with the challenge of evaluating investment opportunities and making active decisions to direct capital to enhance value. Such careers include high level executive positions within companies, careers in alternative investment firms such as private equity or distressed debt firms, or in actively managed mutual funds. A student graduating from this program will be able to understand the full set of fundamental economic and strategic forces that favor or disfavor a particular investment opportunity from both a theoretical and historical perspective.
The Benjamin Graham Value Investing Program consists of 1) an academic concentration in Value Investing consisting taught by real-world practitioners known as "Investors in Residence" and 2) the Simon Fellowship, a recruitment platform created to provide exceptional undergraduates with avenues to explore careers at hedge funds, private equity firms, and other buy-side roles.
For more information, please contact our Associate Director, Humberto Merino-Hernandez.
E-mail: hmhernandez@econ.ucla.edu
Direct Line: (310) 500-4289