Earl Thompson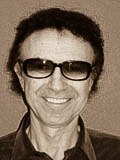 Education:
Ph.D. Harvard University
Research Areas:
Social organization; industrial organization; underdevelopment; labor; public choice.
Biography:
Economist Earl Thompson, 71, whose recent research focused on why the bailout and stimulus policies benefited bankers, died Thursday, July 29, of an unknown cause. An emeritus professor, Thompson was found in his Bunche Hall office.
Thompson's interests in economics were wide-ranging. In recent years his goal was to provide an integrated theory of the vital institutions of society — a theory that tied together historical events with economic theory and politics. The foundations of his theory were laid out in his 2001 book with Charles Hickson, "Ideology and the Evolution of Vital Institutions: Guilds, the Gold Standard, and Modern International Cooperation."
Born Oct. 15, 1938, Thompson attended UCLA as an undergraduate and studied under Armen Alchian who turned him towards economics and eventually recruited him to return to UCLA as an assistant professor. Thompson received his B.A. with honors from UCLA, attended the London School of Economics and graduated from Harvard with an M.A. and Ph.D. in economics.
Thompson started his academic career at Stanford as an assistant professor in economics. In 1965, he was brought back to UCLA, where he spent the rest of his career. In the early 1980s, when his wife and former UC Regent Velma Montoya served in the Reagan White House, Thompson spent a year at the Federal Trade Commission in Washington, D.C.   He is remembered as a devoted teacher who was much loved by his students.
"He was a popular figure at the annual graduation ceremonies where he was regularly applauded by a devoted group of his students," said Roger Farmer, professor and chair of the Department of Economics and a longtime colleague. "Earl was a truly original thinker, and his enthusiasm for economics was contagious."
His friend and former colleague David Levine, the John H. Biggs Distinguished Professor in economics at Washington University in St. Louis, recalled that Thompson, who was devoted to his work and sometimes kept odd hours, was working in his office at 4:31 a.m. on Jan 17, 1994, when the Northridge earthquake hit. "He found himself unharmed, but covered with fallen books," his friend said.
During his career, Thompson published more than 40 articles, many in the top academic journals, on topics ranging from monetary theory to welfare economics. He also received numerous grants and awards to support his research.
Selected Books and Publications
<!- View not found ->
---
Research Interests
https://economics.ucla.edu/wp-content/uploads/2019/03/Uxd_Wht_Economics_A-1030x286.png
0
0
Joe Luk
https://economics.ucla.edu/wp-content/uploads/2019/03/Uxd_Wht_Economics_A-1030x286.png
Joe Luk
2016-10-19 14:17:59
2016-11-29 14:35:55
Earl Thompson