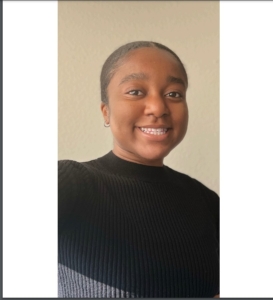 Biography: Diann Ejikeme-Daniel is currently a Senior at the University of California, Los Angeles, set to graduate in the Spring of 2024 with a major in Business Economics and a minor in Accounting. Though she was born in Woodland Hills, California, she relocated to Nigeria at the age of 8 and returned to California when she was 20 years old. Upon her return, she enrolled at a community college and got 2 jobs to put herself through school. Through dedication, hard work, and adequate time-management, she was able to balance work, school and her social life efficiently enough to transfer to UCLA where she has maintained her position as an Honor's student, met amazing people, and secured 2 internships with one of the Big 4 accounting firms in her Junior year. On a more personal level, Diann enjoys spending time with her family and friends, but she also cherishes some time alone. She has been vegan for the past 3 years and she loves trying out new vegan restaurants.
Future plans: After graduation, Diann will begin studying for the CPA exam in order to get her license and become a Certified Public Accountant. She is also aiming to start full-time employment at Ernst and Young as a Tax professional where she hopes to start her career.
What this scholarship means to me? I am financially independent and I have been for the past 3 years since I started college. Sometimes it is difficult to manage the workload of my coursework while working full-time to support myself. This scholarship eases some of my financial obligations and I am beyond grateful. While I will still have to work through this academic year, this scholarship means that I do not have to be as stressed about working. This scholarship means more to me than the dollar amount, it has made me feel recognized for what I am doing and it has given me a sense of reassurance that I am on the right path.