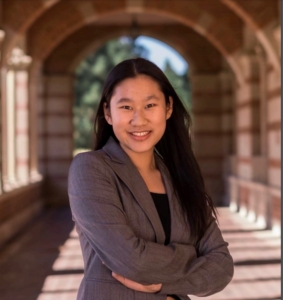 Biography: Sasha Zhang is a rising third-year majoring in Business Economics with a minor in Data Science Engineering. On campus, she is a member of 180 Degrees Consulting, the world's largest volunteer consultancy for nonprofits and social enterprises, where she currently serves as the Director of Consulting Connect. Consulting Connect is a subgroup of 180DC dedicated to improving the accessibility and visibility of consulting within the UCLA student body through skill-building workshops, disseminating professional development resources, and in the coming Fall 2023 quarter, launching a client-facing consulting project initiative open to all UCLA students.
Future Plans: In the future, Sasha plans to pursue consulting which will expose her to a wide range of industries and expertise, and allow her to continue building her business acumen and technical skills. She believes consulting is the prime learning ground for her to gain a multifaceted worldview, where she will ultimately discover her niche purpose and be able to create a broader
impact. In the past summer, she was a Private Equity Intern at a real estate investment firm where she worked on underwriting a multifamily property deal, as well as working on the asset
management side conducting financial analysis on existing portfolio properties. She was also a UCLA Economics Teaching Assistant teaching two summer courses on economics, finance, and
data science concepts to high school and college students.
What this scholarship means to me? I want to sincerely thank Mr. and Mrs. Lawrence and Joan E. Anderson for the incredible honor of choosing me as the recipient of the Lawrence and Joan E. Anderson Fund Scholarship. Your generosity has immensely eased my financial burden with tuition and educational expenses, and your extraordinary kindness and support towards my academic goals truly means so much. This award will forever serve as a reminder to always approach learning with intellectual curiosity and integrity, to continue working hard and striving to use my skills to make a tangible impact, and to pay forward to the UCLA community all the privileges, lessons, and advice I've been fortunate enough to receive. I'll continue striving for excellence in all facets of my life. With the deepest gratitude, thank you.