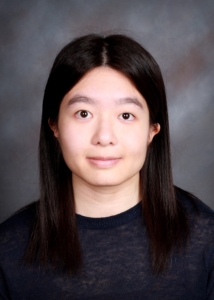 Biography: Catherine is a 3rd-year student majoring in Business Economics at UCLA. Having been involved in community service since high school, she has continued to volunteer for her community through the Volunteer Income Tax Assistance (VITA) organization, which also spurred her interest in tax as a career. This year, she will be serving as one of the co-presidents and looks to expand VITA's partnership to a larger community within Los Angeles. In addition to volunteering, she also spends her Friday nights rehearsing with the Game Music Ensemble (GME). In her free time, she enjoys reading or playing through endless runs of Hades.
Future Plans: Following the 2023 – 2024 academic year, Catherine will be interning with Deloitte's tax practice. Upon graduation, she aims to pass her CPA exams and pursue a career in either international tax or in state and local tax.
What this scholarship means to me? I am immensely grateful to have been selected as a recipient for the Donald Lipschutz Scholarship. I would also like to thank Ms. Marugo for continuing this amazing scholarship. The scholarship will help alleviate financial costs and I hope to continue to give back to my community during my time here at UCLA.