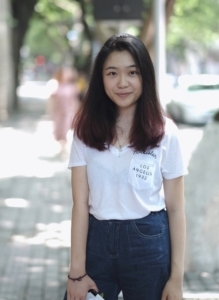 Biography: Vivian Fan is a junior from Shanghai, China. She is currently pursuing a double major in business economics and political science with a concentration in international relations at UCLA. With a strong passion in the intersection between finance and the legal field, she has taken a wide array of courses during her three years of education at UCLA and excelled in skills such as legal research and financial analysis. On campus, she has been a member of the Debate Union, research assistant for the Department of Economics, and is currently working on writing for the BLIS law review. Last summer, she interned as a legal writer serving the legal needs for the LGBTQ+ community in California. In her free time, one can find her playing the guitar, reading detective fictions, thrifting, and crocheting.
Future plans: This summer, Vivian will be joining Houlihan Lokey's LA office as a financial analyst intern, focusing on dispute resolution consulting. From the internship experience, she wishes gain a deeper understanding of finance in the legal realm. As for now, she is also preparing for the law school admission test and hopes to pursue a Juris Doctor degree upon graduation from UCLA.
What this scholarship means to me? I am incredibly grateful and humbled for being chosen as the recipient for the scholarship. From the bottom of my heart, I would like to express my gratitude for Mr. and Mrs. Kotamraju's benevolence. Junior year has been particularly challenging for me, but this scholarship will always remind me of how far I have come. It will motivate me to stay curious, resilient, and most importantly, be confident in myself. I sincerely hope one day I can give back to the community that nurtures my education today.