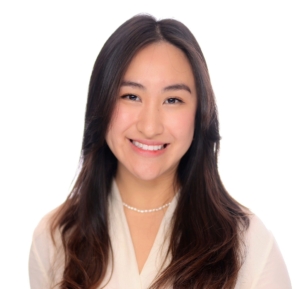 Biography: Megan Hoang is a third-year majoring in Business Economics and is originally from Houston, Texas. As a first-generation college student, Megan has always been driven to succeed and to give back to her community. She strongly believes in closing the resource gap for students from underrepresented backgrounds and is dedicated to making a difference in this area. Megan is the Chief Operating Officer of a non-profit called HeadStart and is an assistant in the UCLA Division of Graduate Education Fellowships and Finances. Outside of academics, Megan enjoys trying the newest restaurants in town, going to the ballet, doing Pilates, and cooking!
Future Plans: Megan is actively pursuing a career in investment banking and private equity. She will be interning at Rothschild & Co. in New York City office this upcoming summer. She hopes to gain valuable skills during the role and gain a clearer view of what specific role in the financial services industry is the best fit for her. Megan is passionate about entering the financial services industry because she believes it offers the opportunity to create meaningful change in the world through wealth creation. One of her primary career goals is to be involved in impact investing for non-profit organizations that aim to empower the under-represented communities of society – particularly in the education sector and those who come from similar backgrounds as she did.
What this scholarship means to me? As a recipient of this scholarship, I am deeply grateful for the financial assistance it provides and the opportunities it has opened up for me. Without this scholarship, pursuing my academic and career goals would have been a significant financial burden. Now, I can focus on my studies and participate in extracurricular activities that will enhance my personal and professional growth. Moreover, this scholarship means more to me than just financial aid. It is a recognition of my hard work and dedication to my education and future aspirations. It gives me a sense of confidence and motivation to continue pursuing my goals, knowing that my efforts have been acknowledged and supported by others. I am truly honored and humbled to have received this scholarship, and I will strive to make the most out of this opportunity to achieve my full potential.