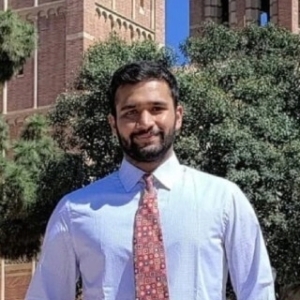 Biography: Manav Kanoi is a 3rd-year student at UCLA majoring in Business Economics and minoring in Accounting from the Anderson School of Management. Manav is an international student from Kolkata, India. He moved to the United States in 2021, amidst the Covid-19 pandemic to attend UCLA. On the UCLA campus he is actively involved in Club and Intramural Sports, honor societies and Greek life. Manav was selected as a William F. Sharpe Fellow for 2022, which is a designation given to top business undergraduates at UCLA. Over the past summer, Manav studied abroad at the London School of Economics and Political Science (LSE), while traveling across the US and the UK. Some of Manav's hobbies include playing Texas Hold'em and PLO Poker, watching and playing all sorts of sports including cricket, football (soccer), basketball, tennis & volleyball. He also enjoys traveling and hiking whenever he gets the opportunity!
Future plans: Currently, Manav is recruiting for Consulting roles and is further interested in Private Equity/VC firms due to his strong conceptual base of Economics and Finance. This summer he will be working at Ernst and Young's Los Angeles office as a Business Consultant for the Enterprise Risk team. Within the next year he will be applying for Deferred MBA programs as he plans on completing his MBA within the next 5 to 7 years. In the longer term, Manav plans on developing a network and skillset suitable to start and run his own venture or expand his family business.
What this scholarship means to me? I am honored and grateful to receive the Harold R. Mortenson Endowed Scholarship award. As an international student it has been tough to find several scholarships and opportunities, that struggle makes this scholarship award special. This scholarship is extremely meaningful and helps me recognize and celebrate my hard work and efforts at UCLA and beyond. Additionally, I will be able to manage my finances better and I plan on using the funds to expand my knowledge and add capital to my investment portfolio, which has been a goal of mine in the past few years. I would like to thank the donors for showing faith in me!