Board of Visitors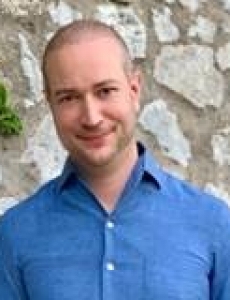 David Moradi
Founder and CEO, Sero Capital
David Moradi is an entrepreneur, investor and advisor to numerous market-leading technology companies.  He is Founder and CEO of Sero Capital, LLC, a private investment firm that focuses on growth opportunities in the technology sector. David is also Co-Founder and Executive Chairman of First Contact Entertainment Inc., a leading virtual reality (VR) video game development studio. David spent 10 years as Founder and CEO of Anthion Management, a technology focused fund which grew to $1B of assets. In 2013, Anthion was converted to a family office investing in various asset classes including early stage technology companies, public equities, corporate debt and real estate.
Prior to founding Anthion in 2008, David was a Portfolio Manager at Pequot Capital Management and an analyst and Portfolio Manager for Soros Fund Management. David started his career as a special situations analyst for Imperial Capital LLC in 2000.
David graduated with a B.A. in psychology from the University of California, Los Angeles in March of 2000. He is Founder and Chairman of the David Moradi Foundation, a charitable foundation supporting education and veterans.