Board of Visitors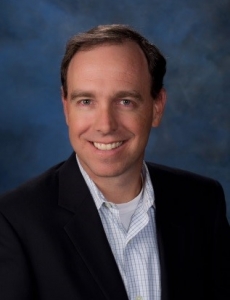 Jim Ardell
Vice President, Corporate Real Estate and
Chief Procurement Officer
Jim oversees the purchasing activities for over $4 billion in annual spend for such diverse categories as IT services, hardware and software, telecom, business process outsourcing, print, marketing, advertising and media, freight, facilities, capital expenditures, legal, temporary labor, recruitment, and consulting. His organization also manages Anthem Vendor Management, Software Asset Management, Telecom Accounting, Front-end claims and correspondence, Accounts Payable and the Corporate Travel and Events Office.
Jim manages both the company's real estate and facilities activities, including long-term planning, lease administration and facilities management, the scope of which includes Anthem's 8.5 million square feet spread across the US and also internationally. In addition, Jim is responsible for the company's business continuity program, including its enterprise-wide methodology, standards, infrastructure, responsibilities, authority and resources for business continuity planning, emergency management, and response and recovery, covering all critical business processes of the business and corporate support units.
Jim joined Anthem in March 2005 after serving as a consultant to Anthem for four years as a senior vice president at JLL. Most recently, he was vice president shared services and financial operations at Anthem. His previous roles include various positions within the investment management group for JLL, the audit department at KPMG Peat Marwick and the Corporate Finance Group at Oppenheimer.
Jim holds a Masters of Business Administration from Stanford Graduate School of Business and earned a Bachelor of Arts in Business Economics from the University of California, Los Angeles, graduating magna cum laude and as a member of Phi Beta Kappa.