Board of Visitors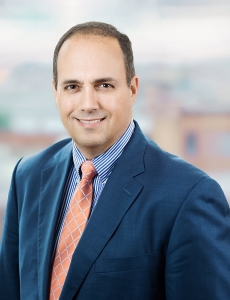 Peter M. Moglia
Co-Chief Executive Officer & Co-Chief Investment Officer
Alexandria Real Estate Equities, Inc.
Peter M. Moglia is Co-Chief Executive Officer and Co-Chief Investment Officer of Alexandria Real Estate Equities, Inc. He has served as Co-Chief Executive Officer since April 2018 and Chief Investment Officer since January 2009. A 21-year Alexandria veteran, Mr. Moglia is a respected leader with extensive industry and market knowledge.
He jointly leads the company in his role as Co-CEO, and jointly oversees the company's strategic growth as Co-CIO through a focus on acquisitions and dispositions, development and redevelopment, leasing, and joint ventures. He also concurrently leads Alexandria's real estate finance team, which provides critical support across a range of underwriting, due diligence, and financing activities.
Previously, Mr. Moglia served in many important capacities of increasing scope and responsibility, including managing the company's Seattle asset base and operations from April 2003 through December 2008, during which time the region doubled its revenue.
Prior to joining Alexandria, Mr. Moglia served as an Analyst for Lennar Partners, Inc., a diversified real estate company, where his responsibilities included underwriting and structuring direct and joint venture real estate investments. Mr. Moglia began his real estate career in the Management Advisory Services group within Kenneth Leventhal & Co. Real Estate Group, a subsidiary of Ernst & Young LLP, where he spent six years providing valuation, feasibility, financial modeling, and other analytical services to real estate developers, financial institutions, pension funds, and government agencies.
Mr. Moglia received his Bachelor of Arts degree in Economics from the University of California, Los Angeles.