Board of Visitors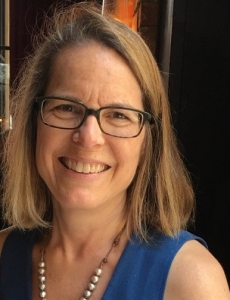 Melisa L. Wilson
Managing Director
Leasing & Asset Finance
Melisa Wilson is a Managing Director of the Leasing & Asset Finance Group (L&AF) of MUFG Union Bank, N.A.  The group provides financing to the Fortune 1000 companies, the renewable power industry, U.S. subsidiaries of Asian companies, and MUFG's client base.
L&AF's products span structured financings, leveraged leases, single investor leases, synthetic leases, term loans, construction loans, and partnership investments, among other things. A key member of L&AF team for over twenty years, Ms. Wilson since July 2014 has been the Head of Planning, Operations and Administration (previously Chief Operating Officer) for the group. Before her elevation to this position, Ms. Wilson's structured financing responsibilities included client management, transaction negotiations and execution, legal contract review, and credit process management for the renewables industry.  In her current role, Ms. Wilson directs and oversees the day-to-day business operations of the group, subsidiary management, operations and accounting, planning, hiring, shared administrative services, and other organization functions.
Previously, Ms. Wilson spent five years as a member of the Project Finance Department in Energy Capital Services within Union Bank where she provided project and corporate financing for power plants. While at Energy Capital Services, Ms. Wilson was promoted to senior vice president. Prior to that, Ms. Wilson served as a lender in the Utilities Department.
Ms. Wilson joined Union Bank, N.A. in 1990 as an assistant vice president in the Marketing Support Department where she performed both marketing and financial analysis.
Ms. Wilson holds a bachelor's degree in economics and business from UCLA, and an M.B.A. from the University of California, Berkeley. She also completed the Kellogg Graduate School of Management Executive Program at Northwestern University.