Board of Visitors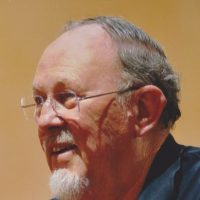 Mr. William F. Sharpe, PhD
Professor of Finance, Emeritus
Graduate School of Business, Stanford University
William F. Sharpe is the STANCO 25 Professor of Finance, Emeritus at Stanford University's Graduate School of Business. He joined the Stanford faculty in 1970, having previously taught at the University of Washington and the University of California at Irvine.
He was one of the originators of the Capital Asset Pricing Model, developed the Sharpe Ratio for investment performance analysis, the binomial method for the valuation of options, the gradient method for asset allocation optimization, and returns-based style analysis for evaluating the style and performance of investment funds.
Dr. Sharpe is past President of the American Finance Association. In 1990 he received the Nobel Prize in Economic Sciences.
He received his Ph.D., M.A. and B.A. in Economics from the University of California at Los Angeles. He is also the recipient of a Doctor of Humane Letters, Honoris Causa from DePaul University, a Doctor Honoris Causa from the University of Alicante (Spain), a Doctor Honoris Causa from the University of Vienna (Austria), a Doctor of Science, Economics, Honoris Causa from the London Business School and the UCLA Medal, UCLA's highest honor.
Bill and his wife Kathryn reside in Carmel and have two children Jonathan and Deborah.