Board of Visitors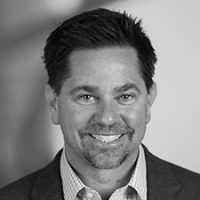 Mr. Andre James
Senior Partner
Bain & Company
Andre James is a Senior Partner in Bain & Company's Los Angeles office.  He has advised media & entertainment clients across the globe for the past 16 years and currently heads Bain's Media & Entertainment Practice in the Americas.
Mr. James has worked with clients most sectors of the media & entertainment ecosystem including TV, film, music, video games, print, digital advertising and out of home advertising.  In these sectors, he has experience in most steps of the value chain from content creation to aggregation to distribution.  The issues he has advised on range from strategy to operations to organization to M&A/PMI.  Mr. James has authored Bain's point of view on the future of video and is a frequent speaker at conferences on this topic as well as others.
Mr. James jointed Bain & Company in 2000.  In addition to working in the Los Angeles office, Andre has spent significant time as a member of Bain's Hong Kong, Seoul and Paris offices.
Prior to joining Bain & Company, Mr. James worked for Coopers & Lybrand as an analyst in their middle market mergers and acquisitions practice.  He has also gained experience from working in the legal and private equity industries.
Mr. James earned an MBA from the Wharton School and a JD from University of Pennsylvania's School of Law.  He is a licensed attorney in the state of California.  Andre is an alumnus of UCLA where he received a Bachelor of Arts in business economics, graduating magna cum laude and as a member of Phi Beta Kappa.